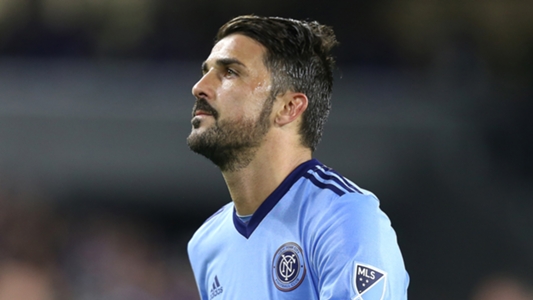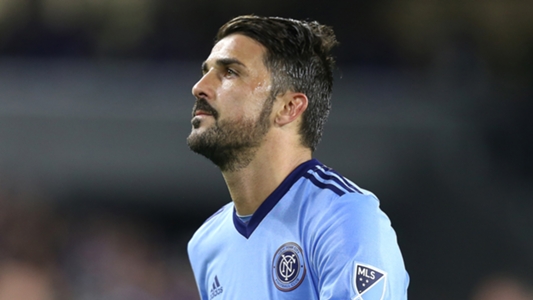 The Major League Soccer playoff field had better take notice, because David Villa is on fire and he just might finally have a team around him to seriously challenge for an MLS Cup title.
The Spanish star has become a bit of a forgotten man in MLS circles after missing chunks of the season injured while other big names like Wayne Rooney and Zlatan Ibrahimovic have grabbed the spotlight. On Wednesday night, on the same day MLS announced the finalists for MVP and he wasn't among them for the first time since 2015, Villa provided a reminder that he's back to his best and ready to lead NYCFC against a stacked collection of Eastern Conference powers.
Villa set up NYCFC's opening goal with a clever back-heel — which Ismael Tajour-Schradi finished with a perfect blast — then the former Barcelona man scored a goal of his own, taking a Maxi Moralez feed and striking a perfect shot just past the outstretched Andre Blake and just inside the far post to help NYCFC to an eventual 3-1 romp over the Philadelphia Union.
The goal made it four straight games with a goal for Villa since returning from a knee injury that cost him seven matches in the summer. Since his return, and counting Wednesday, Villa has scored seven goals in 11 matches.
Villa's goals during that stretch weren't helping NYCFC get results at the tail-end of the regular season.
That was down more to the various key players who were also missing games with injuries, such as Tajouri-Schadi and Jesus Medina, as well as Yangel Herrera, who missed more than half the season after ankle surgery that was originally supposed to cost him the rest of the season.
Slowly, NYCFC's injured regained health, eventually giving head coach Domenec Torrent a full-strength squad for the first time since he arrived as Patrick Vieira's replacement in June. When Herrera returned to the lineup for Sunday's 3-1 win against the Union, NYCFC finally had the squad we saw look so good in the early months of the season, the team that was grouped with the New York Red Bulls and Atlanta United as the best three teams in the league.
That's not how NYCFC was seen heading into the playoffs though. Wednesday's win over the Union was expected, but NYCFC isn't being given much of a chance against Atlanta United. To write off the New Yorkers now, with a full lineup and an in-form Villa would be a mistake, though questions do remain, both about NYCFC's defense and the team's limited track record in the playoffs.
Clinical, @Guaje7Villa. #NYCvPHI // Audi #MLSCupPlayoffs https://t.co/S5RtLS63kS — Major League Soccer (@MLS) October 31, 2018
It should be noted that NYCFC has lost in the conference semifinals in each of the past two seasons, but you can definitely make the argument that this current NYCFC side, with a healthy Villa, Herrera and Tajouri-Schradi, is stronger than the NYCFC teams of years past.
We'll see how true that is on Sunday, when Atlanta United visits Yankee Stadium, where a red-hot Villa and healthy NYCFC will be waiting.
Read this on cnn