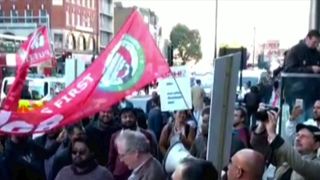 Uber says it plans to charge users in London an extra 15p per mile from next year as it gears up for an all-electric future in the UK capital.
The ride-hailing app's chief executive Dara Khosrowshahi made the announcement while on a visit to London.
He had been due in Saudi Arabia to attend the so-called 'Davos of the desert' investment conference but joined other prominent business leaders in pulling out following the suspected murder of journalist Jamal Khashoggi.
Mr Khosrowshahi, whose firm has emerged unscathed from a licensing battle with transport regulators in London but faces anger from drivers over their rights, told reporters he wanted its vehicles in the city to be all-electric from 2025.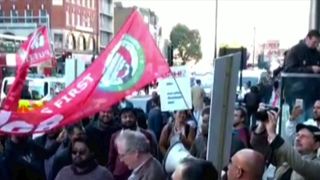 :: Addison Lee drives £300m debt deal in Uber battle
He said that to help that ambition become reality, Uber would introduce the top-up fee on fares from 2019 to create a £200m fund for new vehicles that should be seen as an investment in clean air.
Drivers would also, he said, benefit from 1p from every extra 15p they brought in as an incentive payment to switch to greener cars.
The briefing was told that a driver using the app for an average of 40 hours per week would be given around £3,000 towards the purchase cost of such a vehicle in two years, or £4,500 in three years.
Uber, which is planning a flotation next year that is expected to raise tens of billions of dollars, has been expanding its interests to concentrate its areas of investment.
Amid reports Uber may acquire UK Uber Eats competitor Deliveroo, he remained coy saying only: "Is something going to happen with Deliveroo? Who knows."
Asked how Uber might handle any Saudi investment as part of its IPO (Initial Public Offering) , he said: "First we want to get the facts and we will make that determination about how we go forward, how we raise money going forward, what our post-IPO board make-up is."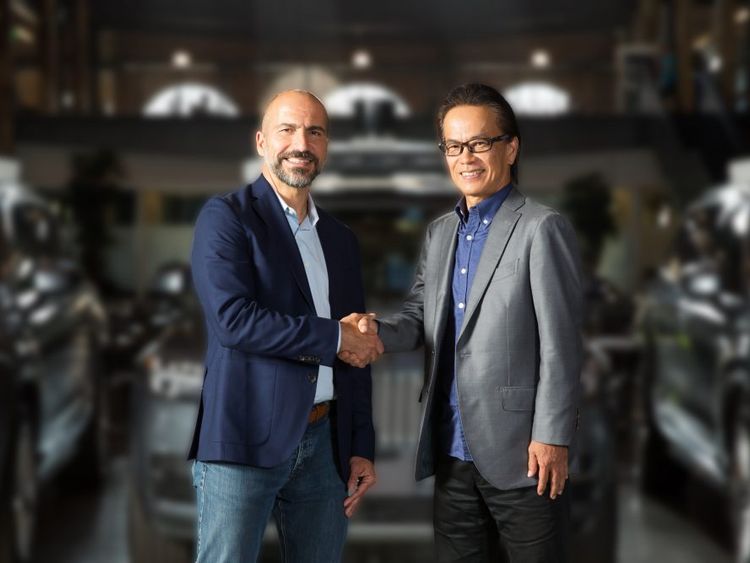 "All of those are options and again we make conclusions based on all the facts," he added.
Uber has signalled its intentions on not only green technology but also significant investment in driverless cars.
It announced in August a development partnership with Toyota while Mr Khosrowshahi also confirmed on Tuesday it was open to the idea of minority stakes in its Advanced Technologies Group.
He said: "It's going to be part of the family and how the capitalisation looks like is something that we are ultimately open to but it is not an area of focus right now."
Read this on Sky News